Happy First Week of January!
This week we've listed some amazing items on sale for your home. We snagged a few overstock goodies last week and couldn't wait to sharing them with you. Most of our stuff is all posted up now. We've got an amazing Anniversary Edition Uplift Tea Kettle from OXO, an awesome handmade flatware set and even some nostalgic baseball cards (one set already sold the day we posted it)!
Here's what we found, with photos, and will be sharing with our eBay community this week on Global Guava Auctions.
OXO GOOD GRIPS Uplift Anniversary Edition Polished Stainless Steel/Cork Tea Kettle
Condition: Brand New
This is a premium quality tea kettle that has an amazing look and feel with it's comfortable cork handle and polished finish. The kettle top opens easily for filling up it's 2 quart capacity. The handle can be moved in two directions for easily opening and closing the lid. The Anniversary Uplift Tea Kettle (Model ##1473502) is definitely superbly built and we think you'll love it to warm your home!
---
GOURMET SETTINGS Treble Clef Handmade 20-Pc 18/10 Stainless Steel Flatware Set
Condition: Brand New
This is a handcrafted, premium quality set that has an amazing look, feel, weight and finish to complete any home. The set includes 20 pieces for Service for 4. The pieces are 18/10 stainless steel and dishwasher safe for easy cleanup. You will definitely love this set at your dinner table!
---
IL MULINO Set of 4 Hand Crafted Bone Handle Stainless Steel Appetizer Forks
Condition: Brand New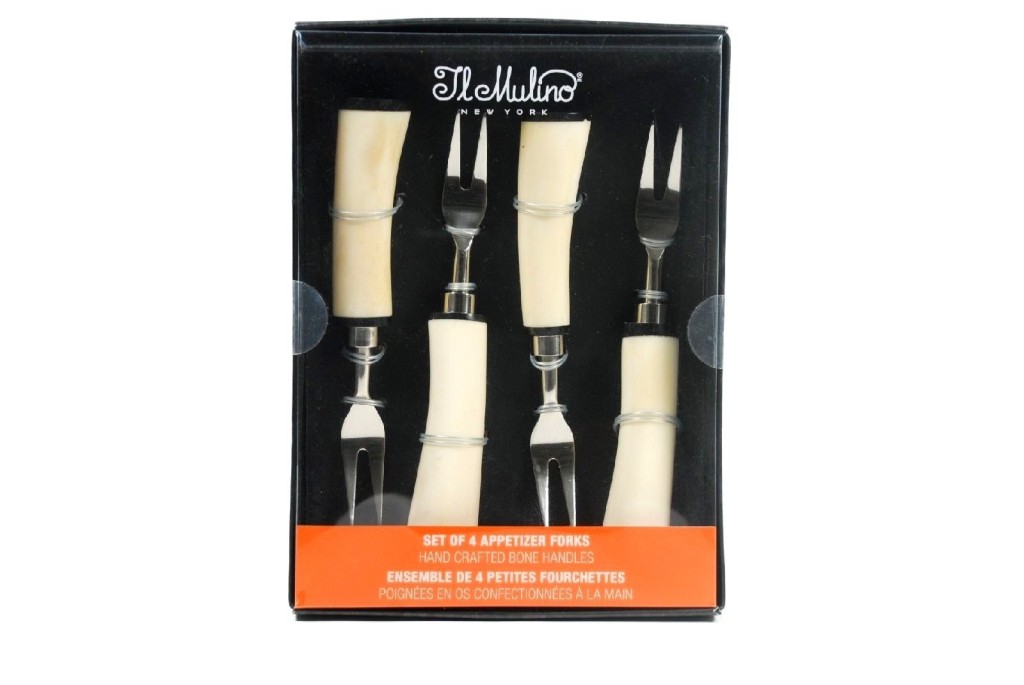 This premium quality set is created with handcrafted natural bone handles and stainless steel finish. The forks are made designed for appetizers during cocktail hour but may be used in a variety of settings. This set has a high quality build and you'll appreciate the unique look!
---

1990 Topps Baseball Card Traded Complete Set and 1991 Near Complete Set (Ungraded)
Condition: Excellent (Near Mint)
These cards are all in plastic sleeves. The 1990 Complete box set of 132 cards is included; The 1991 set is near complete with a few cards missing. They are officially ungraded, however, all cards appear to be in new condition in the sleeves; No ripped, torn cards; Card edges all appear to be straight and undamaged; The 1991 set comes in sleeves in a baseball card album and the 1990 cards are just in sleeves. Overall, you'll love the excellent condition these cards are in!
---
You can check out Our Auctions page right now for all our listings or check us out on eBay. We look forward to seeing you this week with all our superb new finds for your home. We know you'll love them and there's more to come next week so join us in the buying fun!